I was going through an ammo can and found a bandoleer of .30 Carbine ammo that I bought years ago, probably at a gunshow. I had it marked on my inventory sheet as Israeli, but I don't think it is.
The headstamp is simply
30C 81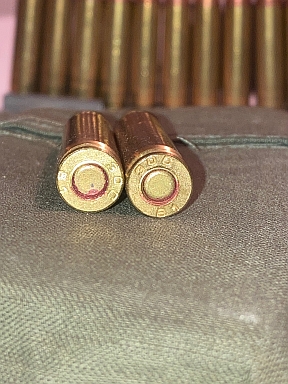 Red primer sealant and what looks like a crimp ring.
I thought 81 was the year, but now I'm thinking the 81 is the manufacturer, which would make it Chinese.
Anyone else seen this?